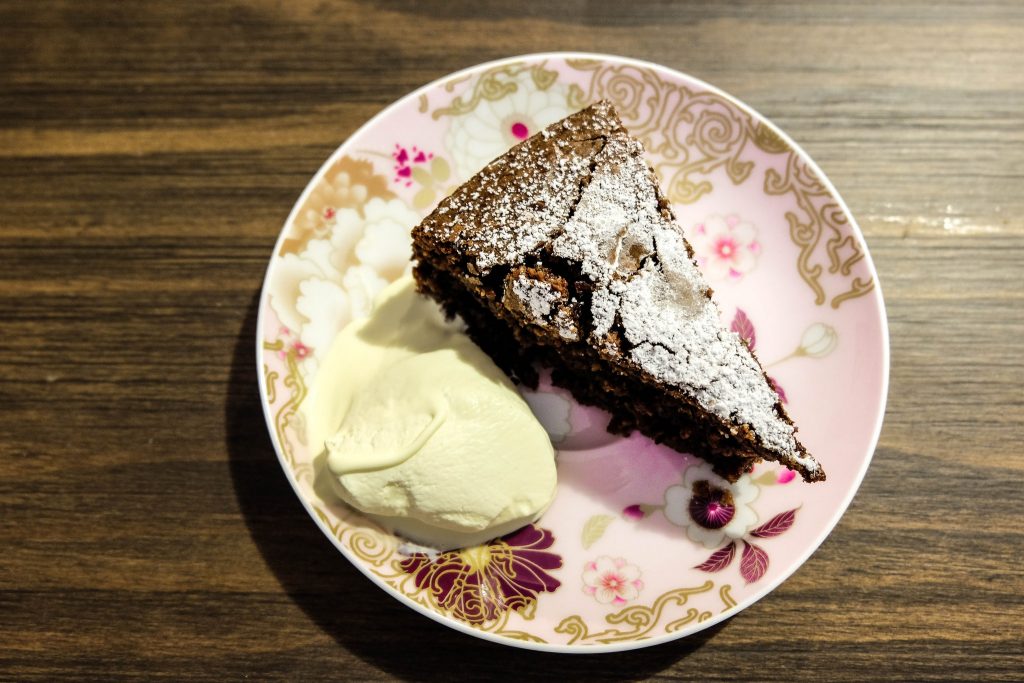 Decadent Chocolate Cake
2016-05-01 04:54:17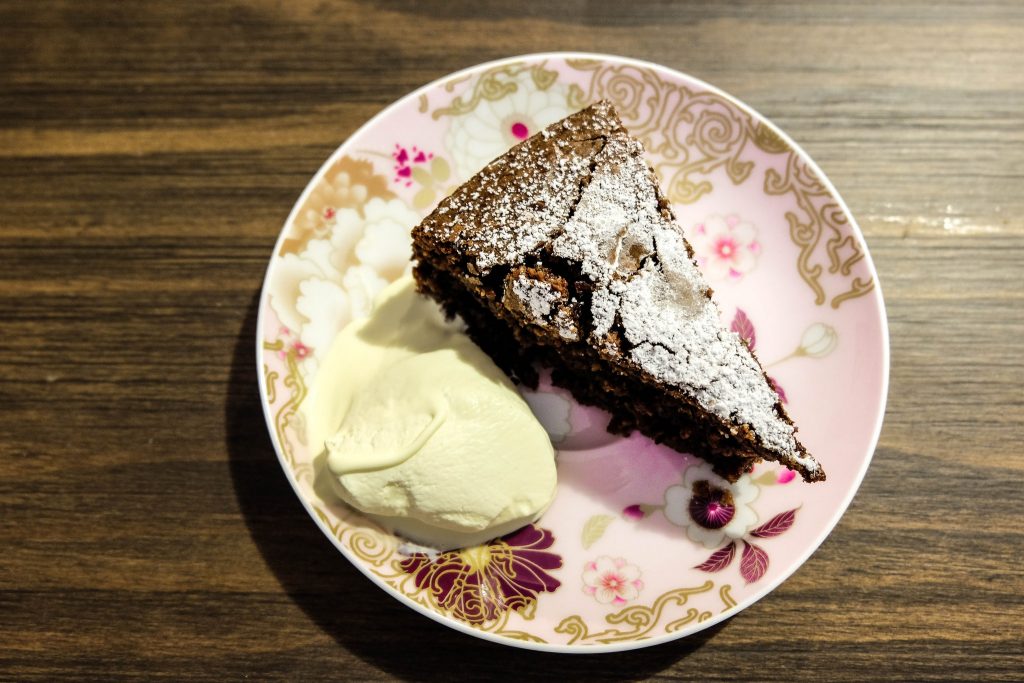 This decadent chocolate cake is so wonderfully delicious and is very simple to make. The original recipe was given to my sister by her landlord. Now this landlord also happened to be the local cafe owner and this cake was a very popular item on the menu. Serve it with double cream and I'll guarantee you will find it hard to stop at just one slice.
Ingredients
250g good quality dark chocolate
250g good quality butter
250g hazelnut meal
250g white sugar
4 eggs
Icing sugar (optional) for dusting
Instructions
Pre-heat oven to about 170 degrees in a fan forced oven.
Grease and line a 23 cm round cake tin.
Melt chocolate and butter in a double boiler, be careful not to overheat or burn.
Allow to cool.
Cream eggs and sugar until well combined, then mix in the chocolate and butter.
Fold in the hazelnut meal and keep folding until mixed well.
Cook for about 1 hour at 160 degrees.
Check cake after 40 minutes to make sure it's not burning or is too runny.
When cooked allow to cool in the tin before removing.
Dust with icing sugar.
Serve with double cream or decorate with strawberries.
Notes
Temperature or cooking times can vary dependent on your own oven. If you are unsure use a lower temperature for longer.
If it's not cooked after 40 mins to 1 hour try giving it another 20 minutes.
If it's starting to burn reduce the temperature.
When the cake is cooked it should be solid (not sloshing under the crust). A skewer won't come out clean, but when the cake is cooked, the the skewer usually comes out moist with cake mix that looks a bit like thin melted chocolate with bits that are the consistency of crumbs.
The cake rises to out about 5cm tall in 23cm cake tin.
The cake will crack and collapse in the top centre when it comes out of the oven so remove carefully from the tin using two plates after it's cooled down.
Travel Drink Dine https://traveldrinkdine.com/