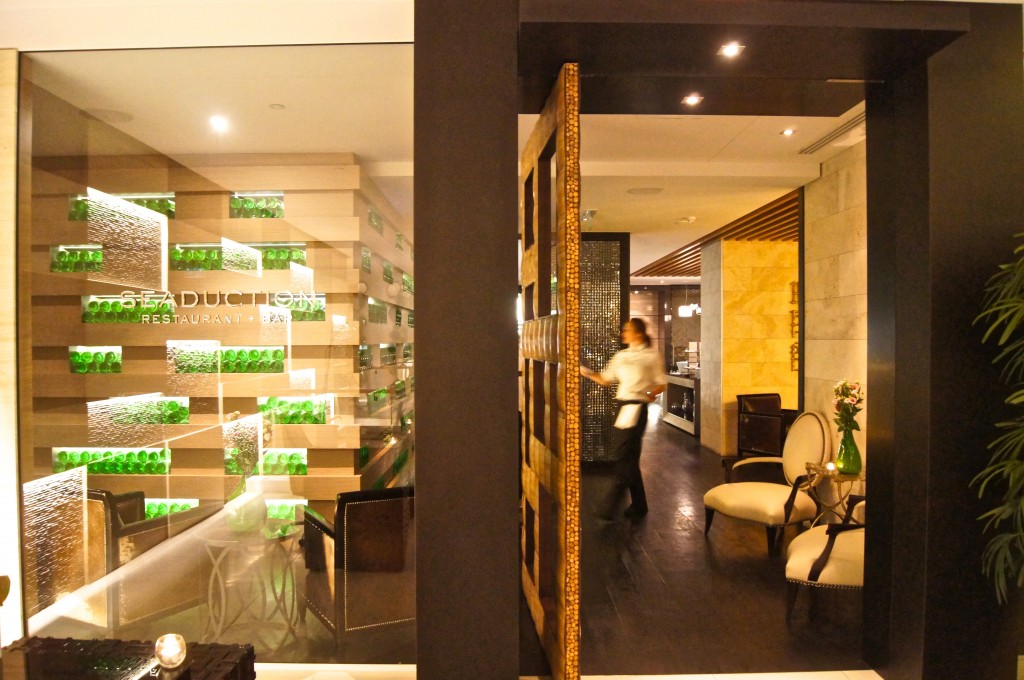 Fine dining in Surfers Paradise does it even exist? Well I was pondering that same question as Surfers Paradise tends to be your typical tourist trap – well what can I say – it really just caters for the masses. So with my work cut out for me – I planned to find somewhere classy, preferably with a degustation menu and not too far away from my hotel in Surfers Paradise.
I began my journey wading through a sea of chain eateries, pubs and cafes in the hope of finding a gem. I even contemplated just heading down to Surfer's classier little sister in Broadbeach – where there are plenty of lovely restaurants but no I swam on. Now just when I thought Hog's breath cafe was as upmarket as it gets, I discovered it – a superb and classy restaurant that offers fine dining at Seaduction. Yes – you could say I was 'seaduced'!
Seaduction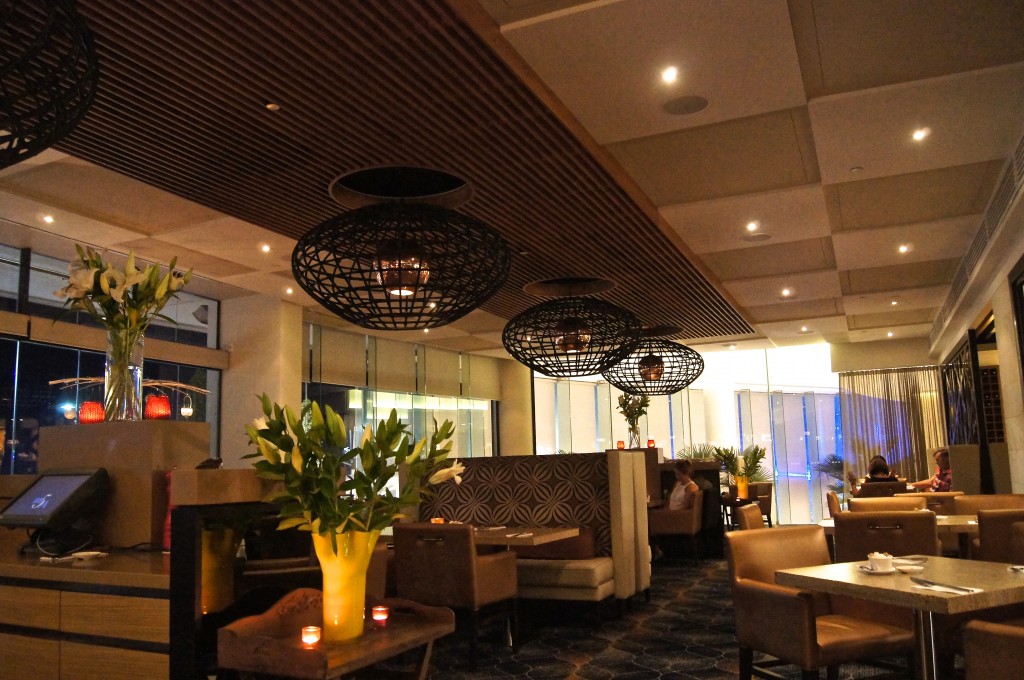 Seaduction is located in Surfers Paradise on the Gold Coast and is the resident hotel restaurant by "Soul". Seaduction sits right across from the beach and offers it's diners sea views from the second level. There is also a small terrace for outdoor dining complete with heaters if needed and a bar for that late night drink. My booking for 8.30 pm made it a little too dark to see the ocean but the actual restaurant itself has lovely surrounds. The interior is full of warm tones and furniture is contemporary and reminiscent of the 1960s era. You could almost imagine being on the set from the hit series "Mad Men" and the class to match. Myself and my dinner companion were greeted by the lovely staff and shown to our table immediately. We were then greeted by our waiter for the evening, whom introduced himself, seated us and then proceeded to place the linen napkins on our laps. He took our drinks order and gave us our menus to peruse. This fine dining restaurant offered both a la carte and a degustation menu with optional matching wines. We chose the degustation menu – something I just can't seem to go past these days.
The Menu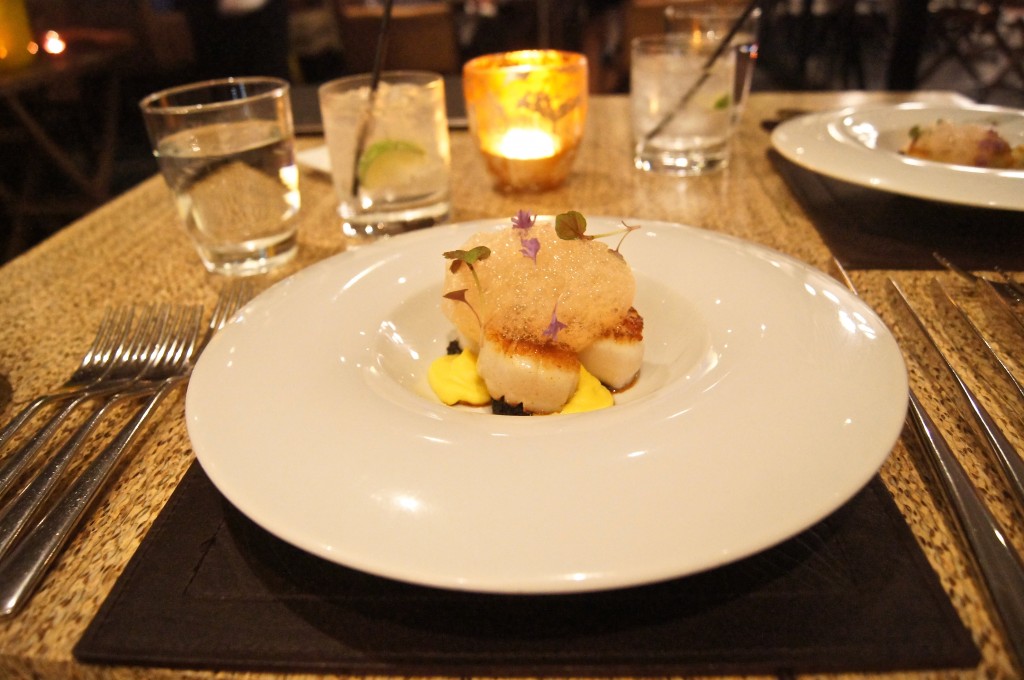 The first course to be served was the seared diver scallops, served with andalouse sausage crumble, sweet corn custard and carrot essence.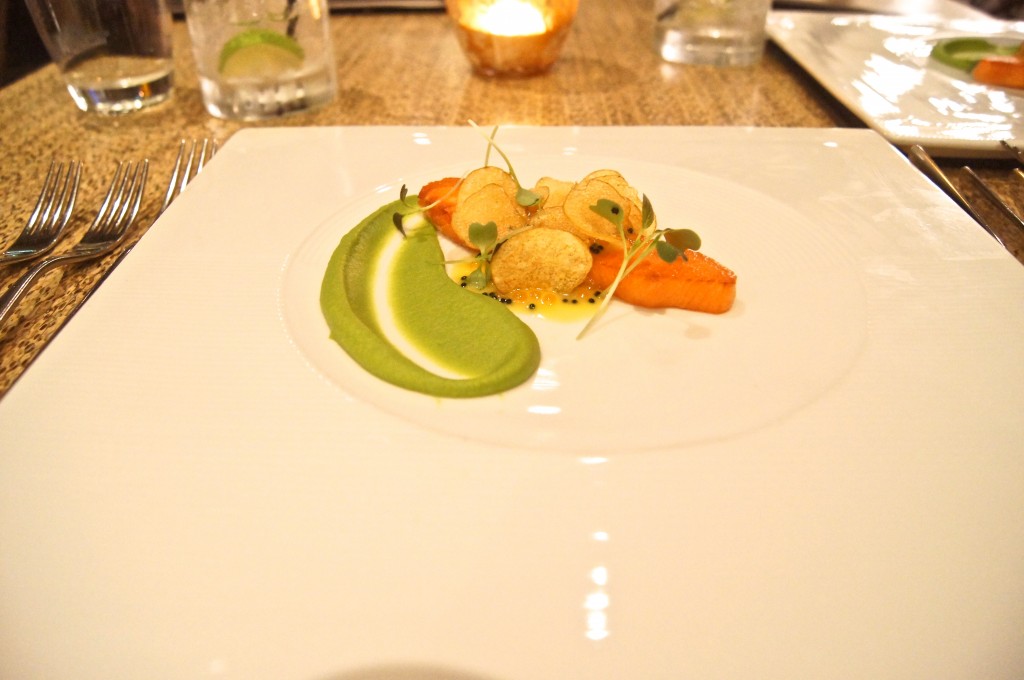 The second course was the Ora King Manuka wood smoked salmon with noilly pratt infused butter cream and two caviars.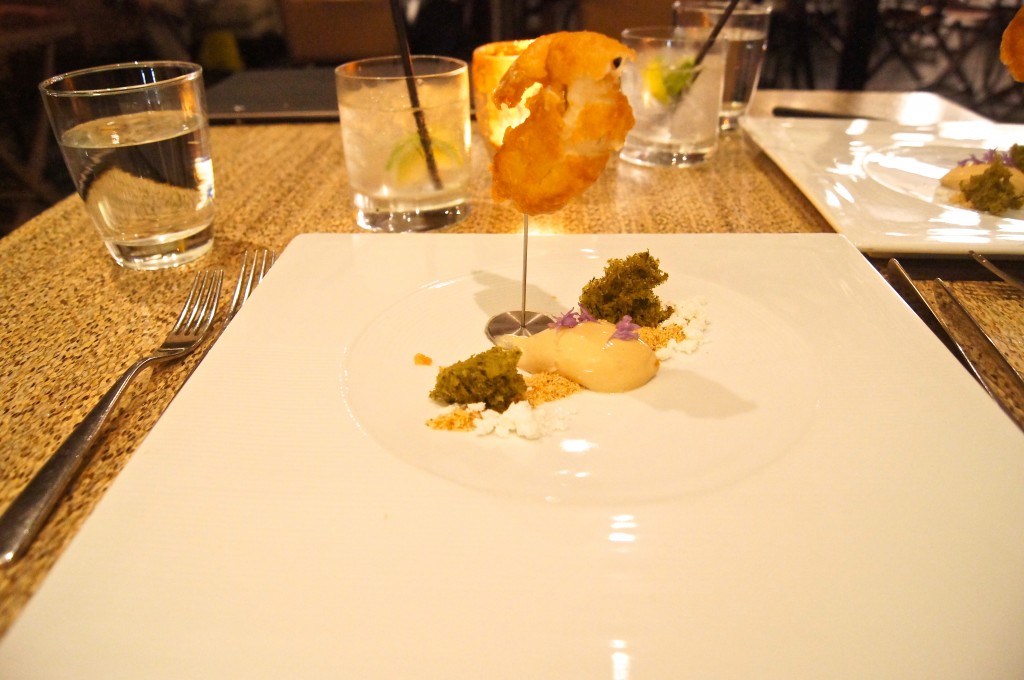 The third course served was the Seaduction Foie Gras parfait with tempura prawn, tarragon sponge and a light truffle oil with brioche soil.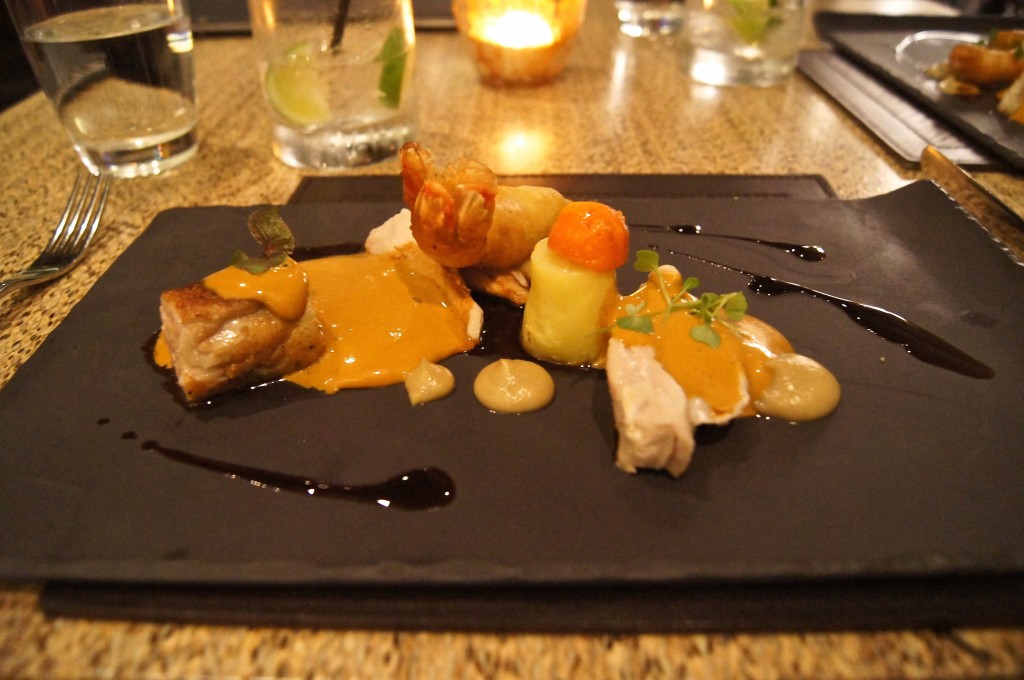 The fourth course served was the butter poached poussin with a tempura of langoustine, artichoke puree and a carrot and shellfish espuma.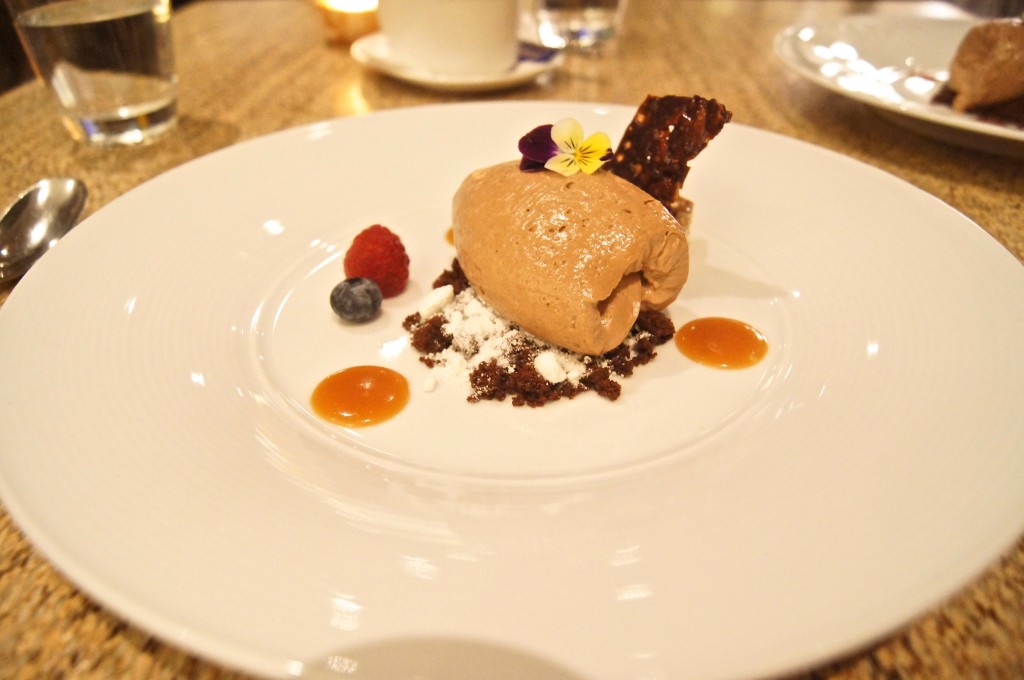 The fifth and final course was the dessert. A decadent velvet chocolate, marshmallow rice crunch, almond dentelle with white and dark chocolate soil.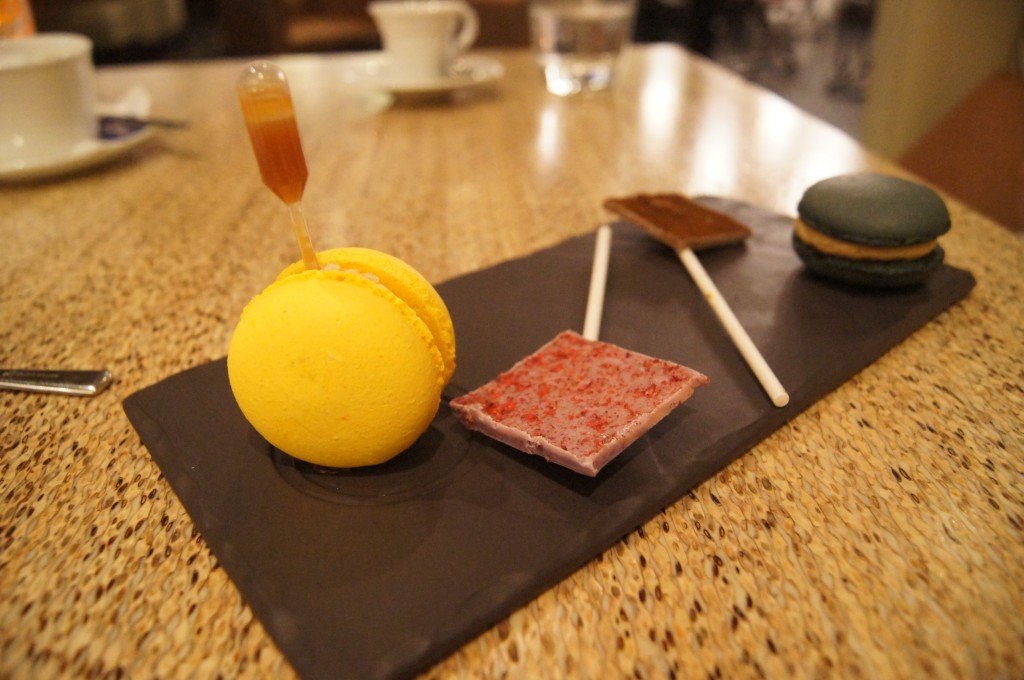 Now this course was a nice surprise and not listed as part of the menu. It was kind of an after dinner treat to finish off with a tea or coffee. A macaron with a salted caramel shot, a liquorice macaron and a light and dark chocolate stick.
The Verdict
I really enjoyed this menu, each dish was cooked perfectly and the five courses were very filling. We nearly couldn't eat the final little tray of treats and our coffees were good. The service was impeccable which is what you would expect from a fine dining venue. The degustation menu is quite fairly priced at $115 Aus and if you would like matching wines there are two options on offer. I will just reiterate again that the staff here were truly very good at what they do. Formal in their approach, engaging at the right moments and never overly intrusive. I totally recommend this restaurant for a special occasion or for just an indulging night with great food and great service.
Where to find Seaduction
Level 2, Soul Surfers Paradise
8 The Esplanade
Surfers Paradise, Gold Coast QLD
Tele: 07 56355728
Website: www.seaduction.com.au 
Follow Seaduction on Facebook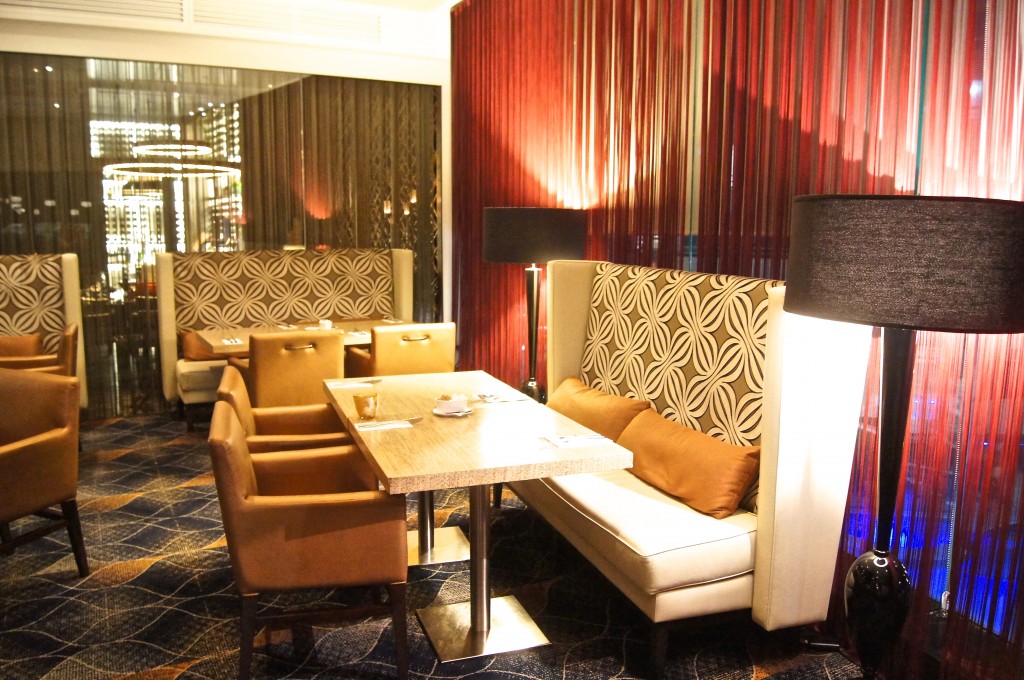 Seaduction