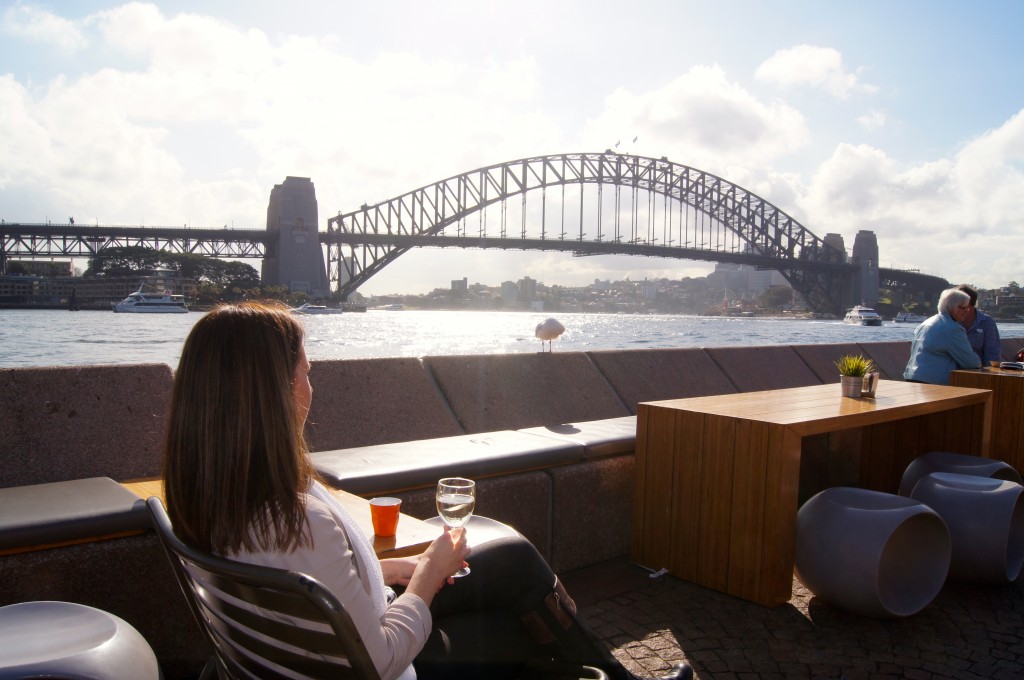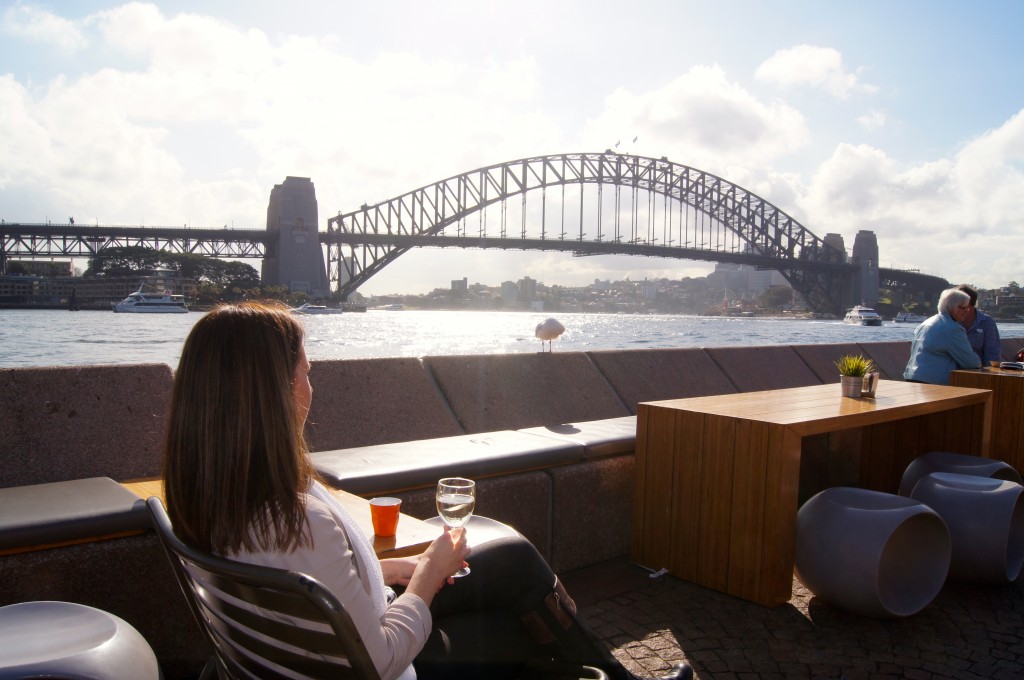 Travelling solo can be a fantastic journey not only to your chosen destination but one of which you will take into yourself. When you are truly alone, you tend to notice the world differently. It's like all your senses have been heightened and you are far more aware of your surroundings than you would be if you were with company.
So hot off the heels of a recent solo trip to Sydney, here is how I went in search of some great places to dine alone. Now this is the first time I have electively chosen to take a solo trip and with many more planned for the future – I will admit that I was full of nervous excitement.
The Challenge
My solo quest was to seek out restaurants that ticked all the boxes – great food, lovely atmosphere and a great view or point of interest. I needed to feel comfortable eating at these places and at first I was looking for places that I might just fade into the crowd, slip under the radar – a place where I wouldn't be noticed or draw attention to myself. I was even entertaining the thought of wishing I had the cloak of invisibility if I needed one! Okay so I was a little nervous but nonetheless I was also excited about the prospect.
So, full of enthusiasm, I began researching all the places I could go. Now what I didn't expect was to hit a road block before I even got on the plane.
I had spent some time looking at reviews on restaurants and decided that I wanted to book a table for dinner at Cafe Sydney. Now this place has a fabulous view and I was full of excitement on the prospect of wining and dining myself on my first night in Sydney. Now I'm a total foodie and I love nothing more than a fabulous dining experience, whether that's street food or a Michelin star restaurant.
So with complete eagerness I hit the reserve table button online and all I had to do was wait for a response. I did get a response but not one that I expected nor really one I'd care to hear for that matter. I had a voicemail left on my phone whilst I was at work and the message clearly stated that they do not take bookings for "that amount of people" and that "perhaps I should find some friends" to be able to secure a table! Yes this was their exact words! Now I can take rejection but this took the cake – literally – because I certainly wasn't going to get any cake from this establishment!
Feeling quite deflated I wanted to ring them back immediately and ask them "what if I had a table of three people?" Would I have to pull someone off the street to fill in the unused seat? So a discussion ensued with my workmates, who were equally appalled at their lack of professionalism. It was tossed about that I should ring them back and book for two and then make up some story that my partner was running late and that I should go ahead and order or that my partner was ill and couldn't come or an elaborate one that was suggested was that I was returning to the restaurant for my anniversary but my husband had passed away … okay this was taking things a little to the extreme side but as you can see we were all not very happy about this place! I decided that I would just turn up and see whether they had a table … well that was the plan anyway.
When I touched down in Sydney I headed to my hotel and was delighted that I could check in early as it was mid-morning, so I off loaded my luggage and immediately went off to explore. I found myself heading to the harbour and I just happened to walk past the Cafe Sydney building – I gave them an upward glance, held my head high and walked on. No they would not be getting a second chance at rejection and any establishment that treats potential patrons like this is not worth going to in my book.
Opera Kitchen
So on I walked and found myself at the Opera Kitchen. A fabulous eatery lining the Sydney Harbour and with an uninterrupted view of the Sydney Harbour Bridge. I quickly spanned the seats and tables and found that they were perfectly positioned to face the bridge and a good spot for a solo diner to eat, enjoy a glass of wine and admire the view and what a knockout view it was! Staff were friendly and helpful, there were good food options and I felt quite at home relaxing in the sun. This place gets a big tick for the solo diner.
Felix Bistro
The second place I found that I was impressed with was a lovely French restaurant that I came across on my travels earlier in the day. I had been to photograph the hanging bird cages in Angel Place and I had noticed at the time there were some nice alfresco restaurants in the area. So right off Angel Place is Ash Street and down the bottom end of the Street are two restaurants opposite each other. I was immediately drawn to Felix Bistro – partly for the menu and for the fact it really felt like I could have been in Paris. It was a bustling place, so I wandered past the alfresco area and casually walked inside and confidently said to the Maitre d "a table for one please" to which he replied of course and showed me to my table.
From that moment on I was treated like royalty! Not only was this place bustling with atmosphere but the staff had hospitality in spades. I was shown to a seat across from the bar, which was a perfect choice for a solo diner as it offered a good vantage point to watch the goings on in front of you. I was quite happily entertained watching the staff make cocktails with expertise precision and the general hustle and bustle of this restaurant. I even resisted reaching for my phone as a distraction as I was comfortable sitting with my glass of wine taking it all in. I would give this place a ten out of ten for a solo dining experience.
The Marble Bar
So my final frontier on the solo experience in Sydney is the Marble Bar. This bar was located next door to my hotel and I did have some trouble finding the entrance as it was quite unassuming and not visible from the street. I ascended down the modern glass staircase and found myself entering through double doors from a Victorian era and once on the other side I could have sworn I was transported to another time. From the marble walls, rich mahogany wood to the gold ceilings – this place was some classy establishment! It was around 5pm so the clientele was mainly there for pre-dinner drinks. I checked out the cocktail menu which was very reasonably priced and thought about where I could sit. There was one table left so I had my eye on it once my cocktail was made. Just as I was walking to "my" table with a Vespa Martini in hand – a group left so I headed for the black leather couches. I had my own little space and once again I felt very comfortable sitting alone. The venue accentuates an intimate atmosphere and lights are deliberately dimmed, staff are friendly and professional. Once I finished with my first cocktail, the waitress came over and asked if I would like to order another, to which I did! I didn't have to leave my seat, which is a bonus when you are on your own as there is no one to mind that seat if you leave it. The bill was left discretely on a little silver tray. Once again I give this place a big tick for a quiet cocktail for a solo traveller.
I did dine at a number of other places in the time I spent in Sydney but the above were a standout. You will most certainly not need the cloak of invisibility for these places if you are going it solo – you will be as comfortable as you are in your own home.