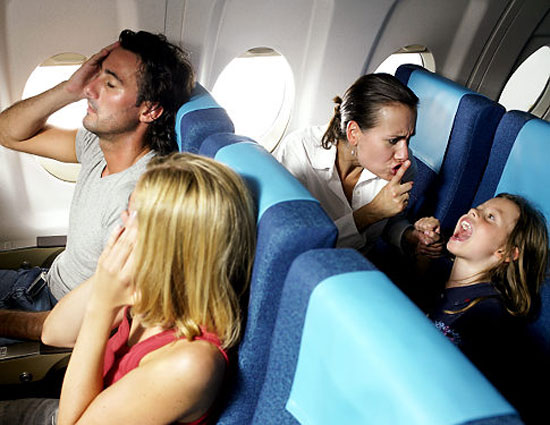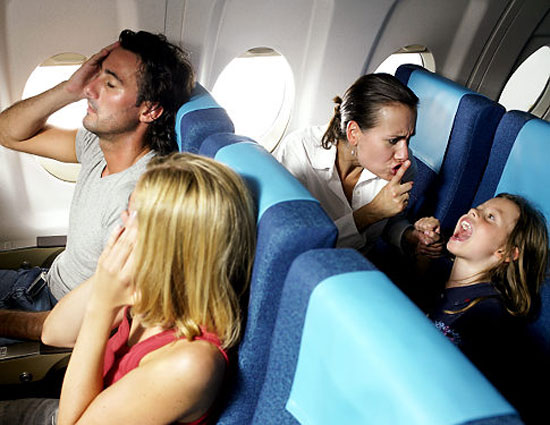 Flying and international travel with kids in tow takes a lot more forethought than simply thinking about how to entertain them whilst on a long haul flight. The planning begins well before you even step aboard the plane. I have compiled together a two part list of things to consider when travelling with kids that will make your flight easier. Blog part two will offer tips once you have landed on solid ground.
So you are about to embark on a family trip of a lifetime, you've researched all the places you are travelling to, your itinerary is heavily packed with things to do and you are all excited and pumped to bring this holiday on! But what about the plane flight? Especially if that plane flight is in the air for around 14 hours! I have learnt many tips over the years with travelling with my kids and my most recent trip was a 5 week Christmas holiday with my two teenagers in the 2013-14 European winter.
The biggest thing I have learnt is to be flexible and not to have expectations of how things are going to happen. Kids are unpredictable, teenagers are moody and babies cry. So let's see what we can do to minimize these things and make the journey a little smoother.
Before you travel
Research your airline thoroughly as to what type of aircraft model, what type of meals do they serve and what entertainment do they offer. Does the airline allow you to pick your seats? Do they offer bassinets for babies? What other services do they offer when travelling with children? Would you be better off with a stop over or do you need to continue on with the journey in as quick as time possible. What airport assistance is there for sole parents travelling with young children? There are so many things to consider prior to travelling and sourcing this information will have you better equipped when you travel. Check out both the airport and your airline carriers websites for what services they offer.
Sleep
I can't stress enough to get a good night's sleep prior to flying! Make sure your kids and yourself have had enough sleep the night before flying, tempers can be a little frayed if you or your little ones are already tired prior to flying.
Check-in
To speed up the check-in process and avoid waiting in queues check in online. You will then just be able to do a bag drop and away you go. If this is not possible, check with a security officer if there is a fast track queue for families.
Make sure that your kids have not packed anything that might resemble a weapon.
Adhere to the liquid, aerosol and gel policy. Reasonable amounts of baby products (such as boiled water and formula) are allowed to be taken on board but the security screening officer has the final say on what is considered 'reasonable'.
Items such as prams and baby carriers will need to go through the security screen separately.
All kids, including babies will require a passport.
If your child is on any medication, check prior to leaving if there are any restrictions or requirements when you land in a foreign airport. Have supporting documentation or letter from your general practitioner.
If you are a solo parent, arrange with the airport prior to leaving for assistance at check-in.
Explain to your children the security check process and that they will be required to walk through the x-ray screening point on their own. As a sole parent myself, I always had my children go through the check first and explained that I would be right behind them and that they must wait for me to come through.
Choose your seats
Depending on your fare or ticket type, some airlines offer you to choose your seats. Being able to see a seat plan of where you would like to sit is a big advantage when you have children. If you need quick access to the toilets or toilets that have a baby change table then choose seats close by.
Transit times
My kids and I travelled to Europe last winter and travelling from Australia to Paris took a full 24 hours and this was the quickest flight I could find. Having too much time in transit just adds to the waiting around and sleep deprivation time. No one enjoys sitting in transit for hours and neither will your kids. Unless of course you are in transit at Changi Airport where there is plenty to entertain kids – from movie theatres to the butterfly enclosure! This is the exception though.
Kids get bored! Look for flights with shorter transit times as waiting around an airport for a connecting flight for hours with very little to entertain kids can get very trying. Anything over three hours is going to be challenging.
Give your kids their own cabin bag to store all their comfort essentials in, make sure it is on wheels so they can wheel them around easy in the airport. Younger kids will love the novelty character ones so getting them to wheel them will hopefully have them enthusiastic about the prospect! Older ones will want their cabin bags roomy enough to have a change of clothes and their electronic equipment.
In the air
Entertaining or is that distraction?
Then there is entertaining them whilst on the flight, with teenagers it's a great chance to actually talk to your teen! In our case I had 24 hours sitting next to my two and we had some great conversations during that flight. My daughter wanted me to watch in synchronization the same movies as her so we could laugh together.
Make sure your plane is equipped with in flight entertainment! Some require you to pay to use as an extra service, if you want your sanity, then book the in flight entertainment, it may be an extra cost but it will be worth it for your sanity!
If your kids have access to iPads, iPods, phones then download some fun apps before you fly. The newer planes will have USB charge points so running out of power during the flight is no issue.
Before you leave, let your kids pick out a book to read for the flight, even if they are not a reader, you may be surprised that they pick up the book and read, or even if you read to them.
A pack of cards is an old trusty favourite to bring along on the plane, it's compact and can be easily taken out and set up anytime. Kids will love playing a game with you.
Avoid taking games or toys with small parts such as jigsaws and lego as these are things that can easily be lost under seats when they are bumped.

Being comfortable
Make sure your kids are comfy. Bring along an extra little pillow or neck pillow.
Dress kids in comfortable clothes – layers are a good option. Pack pajamas in cabin bags to help kids get into sleep mode.
Flying can also affect little ears and air expansion in the middle ear and sinuses can cause discomfort or pain for babies and kids due to their smaller ear passages. To try and minimise this discomfort, you can give toddlers and older kids something to suck on such as a lolly or having something to drink when taking off and landing and if they can encourage yawning. For babies one tip is to give a gentle downwards tug on the earlobes every now and then along with massage.
Food
To ensure your kids are happy with their meals, organize special meals with the airline at booking so they have age appropriate choices. These meals are served before everyone else, saving them from waiting and giving parents sufficient time to assist kids with their meal before their own arrives.
Keep them hydrated! Due to the humidity of the plane we can all get dehydrated somewhat. Keep some water handy and offer drinks regularly to little ones.
Take some snacks along with you on the plane. Be sure that they comply with your airports quarantine policy as items such as fruit may not permitted even on domestic flights.
Rude people
Ignore rude people and their comments, you are doing your best and you are never likely to see these people again anyhow. Stay sane! If your child is over 2 and has paid a full fare seat then they are entitled to be flying on the same flight. Our last flight we sat behind a family of four with a 12 month old baby and a 3 year old. We never had any bother with noise and my two teenagers entertained the 3 year old when he was awake. So just because you have kids or are sitting near kids does not automatically equate to bedlam. In fact on both those long haul flights we never really heard any kids having tantrums or babies crying hours on end.
Kids are unpredictable!
A couple of days before we were about to fly to Europe my daughter came down ill with a flu type virus, we thought it would pass but it did not in fact she got worse. So the day before we were to leave we hauled ourselves into the doctors rooms as soon as it opened. My mind was wandering towards a glandular fever relapse but guess what it was a full blown case of tonsillitis. Thoughts of not being able to fly were crossing my mind, we left with the doctors office with the strongest AB's he could prescribe and he wishes us good luck! Thank goodness that she quickly turned the corner within 24 hours and was well enough after 4 doses to fly.
There will always be times where you will be saying things like "why did this have to happen now". All you can do is try and deal with things the best way you know how, with the information, experience and knowledge you possess at the time.
Happy travels!
Check out Part 2 of this blog post: How to survive international travel with kids part 2
---
If you have found these tips helpful please feel free to share via the social media buttons below or comment with your own tips.